Seasonality and the UK tourism market
Seasonality plays a crucial role in the success of holiday lets. In recent years, we Brits have increasingly opted for staycations over holidays abroad and demand for holiday homes has soared as a result. While the peak seasons have stretched ever so slightly, seeing the summer holiday period extending well into September, keeping seasonality in mind still has a huge impact on the success and profitability of your holiday let.
Dorset was recently named in the top 5 locations to buy a holiday let in 'Sykes Holiday Letting Outlook Report 2023.' Demand for holiday homes in Dorset is particularly high in the summer months of June to August due to the school holidays and the promise of warmer weather. To maximise the profitability of a holiday let, it's important to capitalise on these peak seasons by setting higher rental rates and using marketing to ensure high occupancy. A good holiday cottage agency, such as Habitat Escapes will advise on promotions and opportunities throughout the year. It's worth keeping shoulder seasons in mind too; the rise of remote working and a renewed focus on preventing burnout by taking your annual leave means there is plenty of potential demand from travellers looking for quieter and impromptu getaways at times that are traditionally less busy.
Maintenance and marketing costs
With many years of holiday let experience, Habitat Escapes recognised that keeping track of rental rates, bookings and the marketing of your holiday let can come to feel like a full-time job in the summer season, not to mention involve some often unaccounted for expenses. It's why they introduced managed property services aimed at taking the hard work and expense away from Silverlake Estate's holiday homeowners by handling tasks like the maintenance and marketing of their luxury lakeside properties, as well as things like changeover arrangements and key handling. Having aspects like this covered, plus the confidence of an assured rental returns package, can immediately make a UK holiday let not only much simpler to manage, but more profitable too.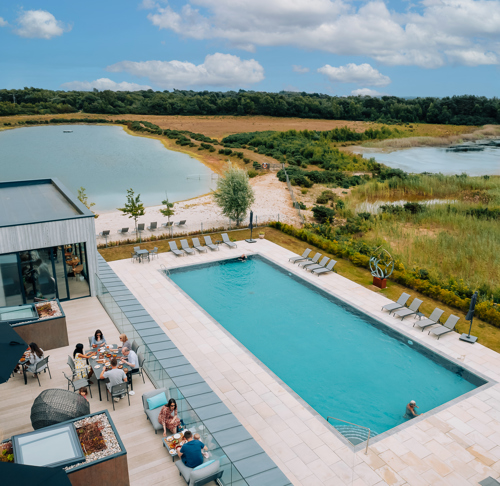 Property prices
A critical factor in assessing the profitability of UK holiday lets is property prices. Lower property prices in certain regions may allow for a more affordable initial investment, but it is unlikely you'll see the same revenue potential as a holiday home in a popular holiday destination like Dorset. Additionally, properties with unique features such as access to natural green space or facilities like swimming pools and restaurants tend to command considerably higher rental rates and attract more guests, again increasing profitability.
Gauging the profitability of a UK holiday let relies on a combination of factors, but it's also important not to overlook the return on investment it could have for your family's lifestyle too. The beauty of investing in a holiday home for sale in Dorset is that it opens the door for more time with your own loved ones. It is a place to relax, recharge and reconnect away from the stresses of day-to-day life. To many, that alone is priceless.