There are two choices when it comes to investing in a holiday home. The first is a traditional holiday let; a property rented out to holidaymakers for a short period from a few days up to a few weeks. These tend to be in the heart of popular holiday destinations and must be fully-furnished and well-equipped. The alternative is a purpose-built holiday development. Often on the outskirts of popular destinations, close enough to be within easy reach but far enough away to spread out into the surrounding countryside, these self-contained 'villages' bring together quality accommodation, dining options and activities. Let's explore the pros and cons of both:
Preserving local housing
Traditional holiday lets have come under scrutiny recently, thanks to an increasingly difficult housing market and a growing population. Unlike holiday lets that might take a property off the market for locals, purpose-built developments have been constructed specifically for the reason of tourism.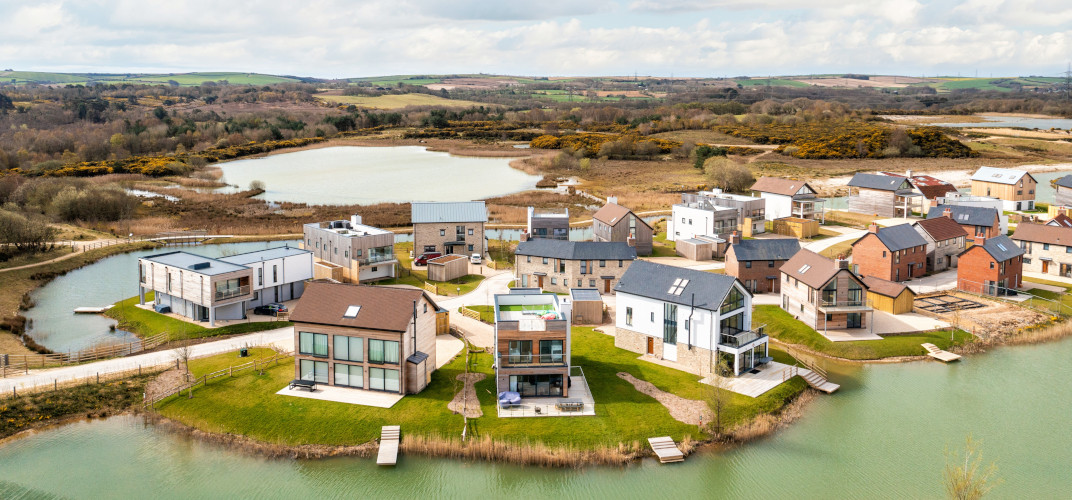 The impact of a purpose-built holiday development like the Silverlake Estate can be very positive, bringing in more tourism and in turn revenue to the area, without taking away houses from the local community.  With traditional holiday lets, there's often a noticeable impact on the feel of a place; key safes by the door can be the first sign of a town that has lost a little of its community feel. Buying a holiday let enables you to choose a property that reflects the style and character of a place, but it can often contribute to those same characteristics being eroded.
Avoiding out-of-season ghost towns
While purpose-built developments do see some seasonality, they are designed to attract tourists throughout the year with plenty of on-site facilities and activities to use year-round. This creates a more consistent flow of visitors that doesn't just make holiday homes for sale in Dorset sound investments, but also leads to a better experience for guests and, most importantly, a more stable local economy with fewer ebbs and flows of seasonality.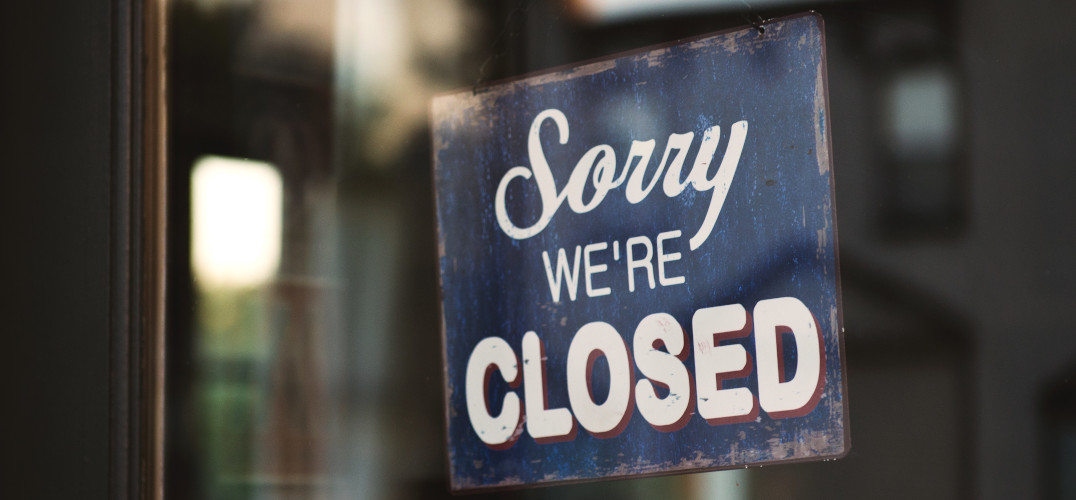 Traditional holiday lets in coastal towns tend to suffer more from seasonality, with a huge surge in visitors during peak season to almost being deserted as transport links, job opportunities and the quality of infrastructure makes full-time residence tricky. With locals forced to relocate, the lack of a permanent population that results can see communities at the heart of traditional holiday locations suffer.
More of the benefits of tourism
As part of its Levelling Up and Regeneration Bill, the government recently set out its intentions to impose planning restrictions on transforming homes into short-term lets. The legislation is still to filter through, but if you're concerned about what it might mean to you as a holiday homeowner, a purpose-built development like the Silverlake Estate could offer a safe alternative.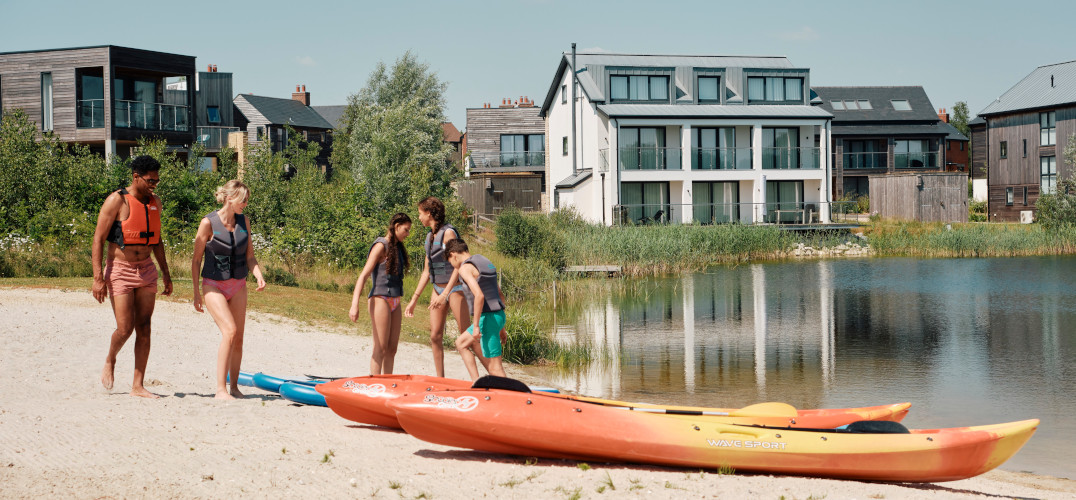 Our luxury holiday homes for sale in Dorset are within just a short distance of the county's many natural highlights and attractions, meaning you can do your bit for the local economy via tourism without adding to the negative reputation of owning a holiday let here or taking homes away from locals. That's exactly what our properties were built for!
Nurturing a sense of community
Owning a traditional holiday let and returning year after year can see you slowly become part of the community; choosing a holiday home on a purpose-built development can tend to build that sense of community quicker.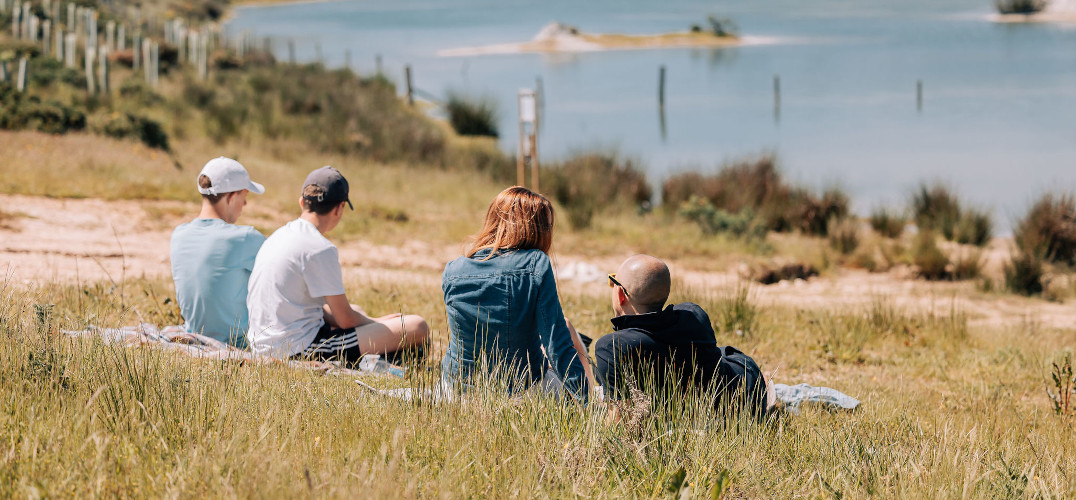 With so many shared facilities and property characteristics in common, the Silverlake Estate brings its homeowners together. It's very common to see owners catching up in the Hurricane Terrace and arranging 'playdates' in the acres of surrounding reserve via Whatsapp. It's a community that you can choose to be a part of when it suits you, escaping to the solitude of your home by the lake when you prefer time alone to soak up the scenery and relax.
A chance to do your bit in regenerating local land
Purpose-built developments can breathe new life into underused areas, transforming neglected land into thriving estates; Silverlake for example was once an RAF base, and stood derelict until it was restored into the haven it is today. All properties today are built with sustainability in mind too, so they are developed in a way that preserves the natural environment and encourages more wildlife to call Silverlake home.

Silverlake - then and now
Full of green spaces and nature reserves, estates like Silverlake can help to not only protect the local ecosystem but also to help rejuvenate a region and generate investment in the local community. For the first time, earlier this year, we recently opened part of our nature reserve to the public – known as Knighton Reserve - so that the local community can enjoy the beautiful green space right on their doorstep.
Both purpose-built holiday developments and traditional holiday lets can be a great way of driving tourism spend in areas that rely on it. As more people visit, local amenities can often tend to improve with the resulting investment, seeing positive development of an area for everyone.
Find out more about buying a holiday home on the Silverlake Estate
Whichever route you choose to invest in, a purpose-built development or a traditional holiday let, the joy and financial benefits of owning a holiday home remain the same. If you have decided that a purpose-built holiday development is for you, we'd love to help you move towards investing in holiday homes for sale in Dorset.
Find out more about buying a holiday home in Dorset, or get in touch today for a chat with our sales team.