Capitalise on the strong UK staycation market
The pandemic brought about an enormous shift in our holiday habits and the UK staycation market has continued to flourish since. While many believed the momentum would eventually subside, consumer research suggests our penchant for holidays on home shores remains strong, as we embrace travel without airport delays and lengthy transfers.
Beyond the staycation market, inbound tourism continues to grow, with Visit Britain forecasting 35.1 million visits to the UK in 2023 - beating pre-pandemic numbers. In fact, the statistics show that holidays in the UK have never been more appealing to both Brits and international travellers. With this in mind, choosing to invest in a holiday home to generate an income makes sound financial sense.
Enjoy greater yields with a furnished holiday let than with a buy-to-let
Choosing whether to invest in a holiday home for passive income purposes requires careful consideration, but the decision becomes easier when you take into account the substantial rental yields of short-term lets.
Short-term holiday lets are much more profitable and the rental yield you can expect can be up to 30% greater than the average 8% return of a standard buy-to-let.
Even taking into account the higher maintenance, furnishing costs and utility fees incurred with a short-term holiday let, the gross revenue remains much higher.
With the advent of the Renters' Reform Bill providing longer-term tenants with more rights, more people than ever are looking to the furnished holiday let sector for the best returns.
Offset your future holiday costs
Choosing to invest in a holiday home for sale in Dorset and offsetting the cost can bring personal and financial rewards. Leaving city life behind for days or weeks spent reconnecting with loved ones in a safe and beautiful lakeside space is the perfect family escape. Doing it in your very own holiday home feels even better.
When you consider that the average cost of a family holiday can soon mount up, the cost savings of having your own property near the Jurassic Coast are considerable, particularly when projected over years or even decades.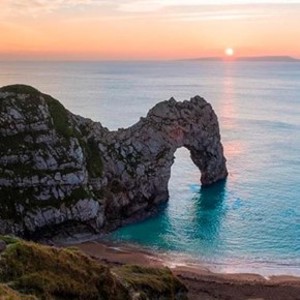 Substituting shorter foreign trips for time spent exploring charming seaside towns on the south west coast won't only save you the cost of short-haul flights, but you'll be doing your bit to lower your carbon footprint too. And with the Silverlake Estate sitting just 2.5 hours from London by direct train, you can afford to make your stays more frequent, leaving after work on Friday and being back in time for a Sunday evening bath before the week ahead.
Enjoy effortless investment with a property management service
A truly passive income should require very little work from you once the processes are in place to ensure its smooth running. When it comes to making a holiday let investment a success, using a reliable property management service is key.
As the official holiday rental company for Silverlake in Dorset, Habitat Escapes offers a full-service package encompassing everything from housekeeping and marketing your property in national campaigns, to performing post-rental inspections.
With 15 years' experience in holiday letting, the Habitat Escapes team is well-versed in looking after one of your most substantial financial assets. They'll make sure your rental runs smoothly and fulfils its investment potential. If you'd like to find out more or would like an informal conversation with a member of the team, please call us on 0333 241 6616.
If you are thinking of investing in a holiday home at Silverlake, there has never been a better time. Book a call with the team or a private tour today to find out more.