In recent years, Dorset has seen enormous investment in areas ranging from tourism and leisure to its food scene, all whilst maintaining a commendable focus on protecting the natural environment. With people continuing to holiday closer to home (a VisitEngland survey found that 77% of Brits are planning a trip in the next 12 months), buying a holiday home in one of the UK's most attractive holiday destinations makes great sense.
Here are just a handful of reasons to invest in Dorset: 
World-renowned history and architecture
The Jurassic Coast holds 185 million years of history along its 96-miles. Designated a World Heritage Site by UNESCO in recognition of its outstanding geology, the coastline is dotted with historic sites, from Old Harry Rocks and Lulworth Cove to Durdle Door, one of the world's most photographed landmarks. Its beaches are naturally beautiful, their shingle and sand studded with fossils that draw palaeontologists from around the world.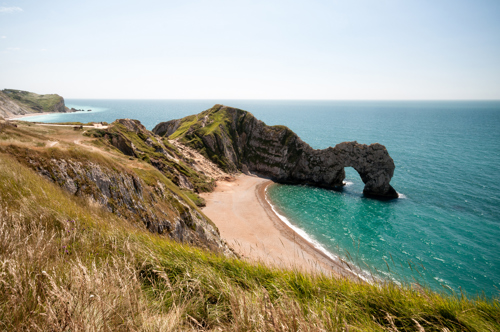 Dorset is known for its coast and countryside, but with such an ancient past also comes impressive architecture and heritage. Castles and country estates now run by the National Trust hint at bygone eras; Corfe Castle and Thomas Hardy's thatched cottage are amongst those known to attract visitors from afar.
And just a 30-minute drive from Silverlake sits the Cerne Giant, an ancient naked figure carved into the chalk hillside. At 180ft, it is Britain's largest chalk hill figure and a must-see for anyone visiting Dorset.
The perfect location for outdoor enthusiasts 
Coastal walks here draw visitors from around the world, including those seeking epic adventures on the South West Coast Path. The 630-mile bucket list trail starts (or ends) at South Haven Point in Studland and the spectacular Jurassic Coast section boasts scenic views of all kinds on its 80-mile stretch from Lyme Regis to Poole. 
With a world-renowned coastline comes world-class watersports. Some of the best sailing waters are found here and you'll find plenty of yacht clubs from Portland to Poole and Weymouth. The conditions are so perfect that Dorset has become known as a go-to for RYA sailing courses, so you could schedule in learning the ropes while spending time at your Silverlake holiday home.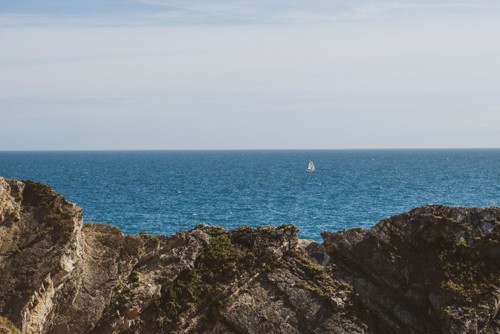 Alongside its strong sailing credentials, Portland Harbour also has a reputation as one of the best places to learn to windsurf. Put the wind in your sails in a place described as 'the UK's premier speed strip' by Windsurf UK magazine or just play spectator for the day at Weymouth Speed Week, the oldest and longest-running speed sailing event in the world. 
Stand up paddle boarding has become increasingly popular and is a great way to explore the Jurassic coast. You can hire a paddleboard from us at Silverlake to take out with you and use at any of the stunning beaches – just make sure you check the conditions before heading out and always paddle with a companion and a buoyancy aid. We have also partnered with OTC to offer the opportunity to try fliteboarding, an exhilarating way to get out on the water on essentially an electric powered surfboard gliding above the water. A truly unique experience with our local partners in the nearby town of Portland.
Finally, Dorset's undulating landscape is heaven for cyclists. Its hills test the legs of even the professionals as part of the prestigious Tour of Britain and you can retrace the route around the beautiful countryside and coastline. Any cyclist will tell you that coffee and cake stops are compulsory - and Dorset's thriving cafe scene leaves you spoilt for choice. 
Local foods and quality ingredients lead to fantastic restaurants
Experiencing delicious, local food while on holiday is one of life's true pleasures and Dorset does not disappoint. Crab, lobster and mussels await on the coast, while the green fields of this Area of Outstanding Natural Beauty rear the finest Dorset beef. 
Since being established in 2011, the Dorset Food & Drink initiative has inspired local producers, from cheese makers to craft breweries and even vineyards. It has also seen the introduction of an array of events including the Dorset Food & Drink Festival, which brings together a collective of more than 60 food and drink makers - many of them award-winning! 
With high-quality local ingredients right on their doorstep, Dorset's restaurants and cafes are flourishing. Sleepy villages are home to internationally celebrated restaurants, like The Acorn Inn in Evershot, which has gone from featuring in Thomas Hardy's Tess of the d'Urbervilles to featuring in Condé Nast Traveller.
The Wimborne Pig is another notable address, with a menu described as 'locally fierce' where you can expect Jurassic Coast-reared ribeyes and soups with wild garlic sourced just a few miles away. Find some of our other suggestions for local restaurants here.
A region looking to protect the environment 
Silverlake holds sustainability close to its heart and Dorset is a destination that shares our eco-friendly ethos. Investors here are attracted by a dedication to protecting the special landscape, with initiatives like Sustainable Dorset working to establish the county as one of the UK's greenest. With extensive growth plans as detailed in the Dorset Living Better investment prospectus, the future is bright for Dorset and its investors. 
If you would like to invest in Dorset why not speak to our property team to get some more information about joining the Silverlake community, you could even come and see us for a tour to really get a feel for Silverlake and the surrounding Dorset area.