The quiet one: Ringstead Bay
This peaceful beach is just round the corner from Silverlake and occupies a quiet stretch of the West Dorset coast. Bring a kite or pack a picnic and follow one of the ancient tracks down to the shingle beach. This one is dog friendly year-round too; an added bonus if you have a four-legged friend.
The family one: Weymouth
If you're looking for the quintessential British beach experience, Weymouth delivers it in spades (sorry). If the beach is busy, head up to Nothe Fort, a beautiful grassy hilled area with views of the coast from both sides and see if you can spot one of the local resident dolphins frolicking below.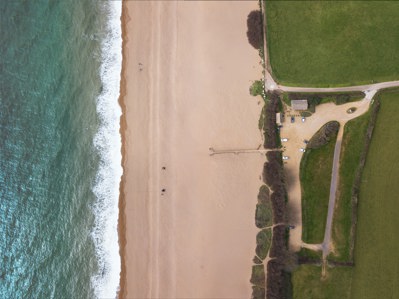 The luxurious one: Sandbanks
Known for having some of the most luxurious homes in the country, Sandbanks is a must-see and fortunately is huge enough to carve out your own space. Kick back in the sand, wander in the warm shallows and wait for the blissful tune of the Cadbury's ice cream boat to arrive at the shore. If you have children in tow, the 18-hole crazy golf may just buy you some extra sunbathing hours.
The private one: Silverlake, Dorset
If you want a really private beach, you can't do better than Silverlake's private beach which sits alongside an eco-pool. Nestled within a luxurious gated community, this beach never feels busy and if you're lucky, you may get to spot one of the wild ponies while you're there. This beach is exclusive to homeowners or those who are staying at Silverlake.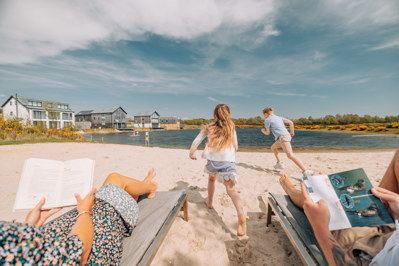 The glittering one: Kimmeridge Bay
As you descend over the grassy hill that leads down to Kimmeridge Bay, the glittering water is the first thing that strikes you. Families park up for the day on the fields above the beach, making the trip down the steps for a quick dip or a spot of eco-crabbing. Pack well for this one and you'll have no need to leave.
The cliffhanger one: West Bay
Ever since Broadchurch hit our screens in 2013, West Bay has become a major attraction. With its dramatic cliffs, vast Jurassic coastline and surrounding arts scene, it's a wonder it took so long for this beauty to appear on the map.
And if you're looking for somewhere to rest your head after all that fun, our lake-based cottages at Silverlake come with access to hundreds of acres of Dorset countryside for you and your family to enjoy in peace.